Water purifiers for low-income households
Nazava is a brand of water purifiers for low-income households. Nazava's mission is to provide clean drinking water to everybody, everywhere.
These water filters help in fighting diarrhoea. When used as an alternative to boiling water they are an effective tool against global warming. The purifiers enable households to obtain safe drinking water. Obtaining water from the Nazava purifier is six-to-nine times more economic then boiling or buying water. Nazava offers household water purifiers in a price range, varying from 7-to-29 euro. Based in Indonesia, Nazava can ship water filters anywhere and has official distributors in Mozambique and East Timor.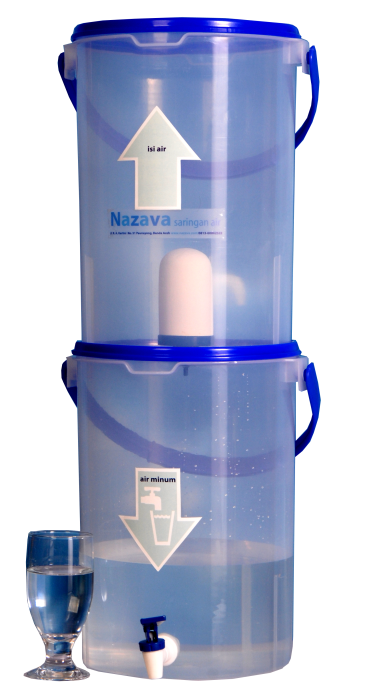 Nazava has successfully delivered water filters to the World Bank in Pakistan, the International Organisation for Migration, Help Germany, the American Peace Corps and World Vision.
More information: Nazava saringan air