ad – hab+
adaptable habitat for aid distribution in crisis areas – 2011
ad – hab+ is an adaptable, mobile, multifunctional and lightweight habitation system primarily for aid distribution in catastrophic and crisis areas.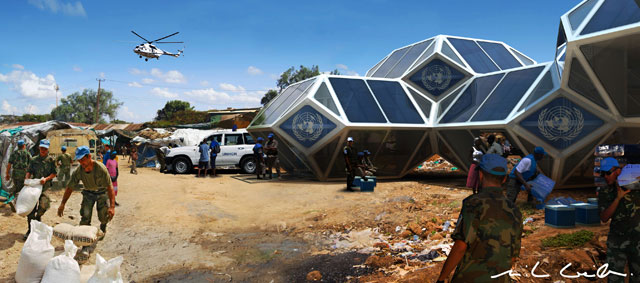 The shape is bionic, inspired by and further developed out of polyhedrical foam structures. Due to the geometry, technical and spatial clustering of several units is possible. The macrostructure is made of GFRP rods with two different profile sections and four different node fittings made of PCTFE. The structural parts are connected via a special clip system.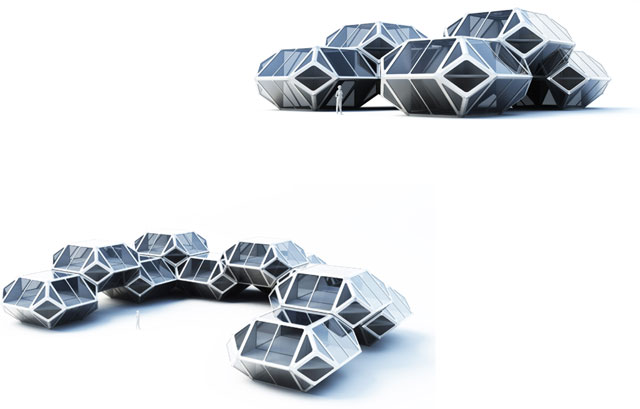 With a special paneling system for various types of facades and flooring, the basic structure can be upgraded from minimal requirements to high end functions according to any need or climatic and social requirements.
The interior is based on flexible and simplified elements and applications according to the paneling system in a range from minimal to high end requirements.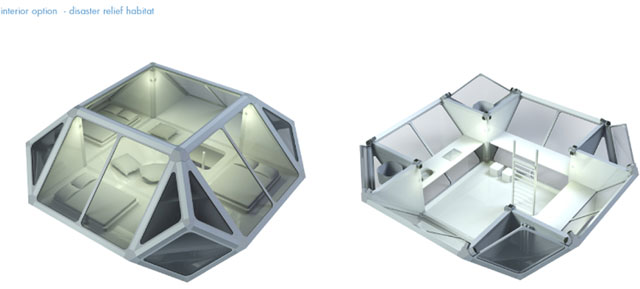 Material and structure deconstruction after any event and reuse of the units or unit components is possible.
Copyright Design and Development by Nik Weidler
Copyright Illustrations and Visualisation by Nik Weidler, Armin Pirngruber