Homelessfonts – A Sustainable Design Initiative for Homeless Support
The Arrels foundation was developed in 1987 to aid homeless people in the city of Barcelona, Spain. Focusing on housing, food, social services and health care, the entity has led more than 8,000 homeless people towards an autonomous future. The ultimate goal of the organization is to end homelessness so that no one is left sleeping on the street.

The organization recently implemented a creative design strategy by working with the homeless to develop fonts based on real handwriting from their signs. These fonts are meant to portray the various personalities of their creators. The rights to these fonts can be purchased for personal use or the advertising and marketing campaigns of corporate enterprises. All profits go to support programs for the 1,400 people currently being cared for by the foundation.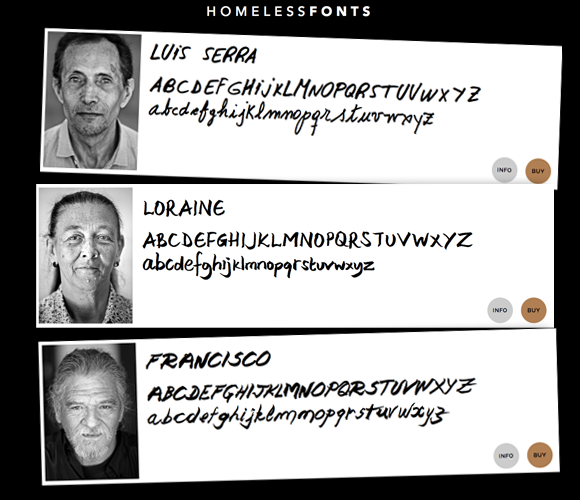 Through this initiative the Arrels Foundation has demonstrated a perfect example of how social innovation and sustainable design can be used in a disaster situation, such as homelessness, to create a win-win situation for all.
For more information please visit: http://www.homelessfonts.org